Garage Door Repair in Dublin Ohio
About CD Doors
Chris Diem is the owner of CD Doors. He began subcontracting for large reputable garage door companies in Central Ohio. His dedication and experience in garage door repair and installation is unequaled. Chis has learned from the best of the best in the industry when it comes to garage door service and customer satisfaction.
CD Doors proudly serves Dublin Ohio and the surrounding areas. We are happy to provide the best and affordable garage door service in the industry. If your garage door is broken, then we will be happy to fix it! If you are looking for a new garage door system, then we will be pleased to install it! As expert garage door technicians, we promise you the best and reliable service!
We will repair all types of garage doors, solve any mechanic problem in your garage door, fix garage door openers, replace springs or put your garage door back on track!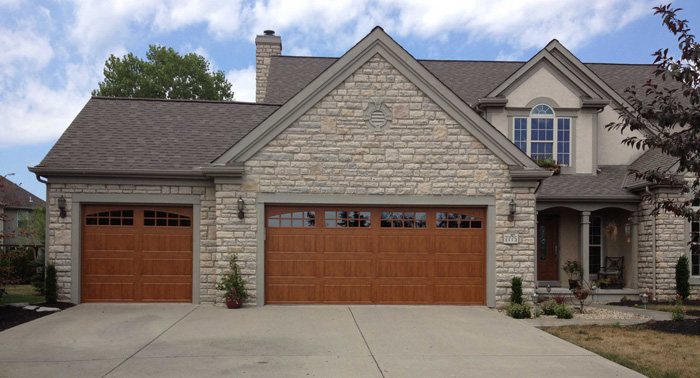 Need Garage Door Service In Dublin, OH?
CD Door is your all-time source for local Dublin Garage Door Repair Services!
Do you have a question about garage door repair? Do you need a new garage door installation? We can help!
Garage Door Parts - Dublin Ohio
We repair and replace all garage door parts in Dublin Ohio!
Safety Eye Beams
Balance Door
Rollers
Shaft
Cables
Springs
Safety Cables
Pulley
Drums
Center Bearing
End Bearings
Tracks
Forks
Hinges
Spring Anchor
Safety Reverse
Garage Door Opener
Expert garage door service in Dublin Ohio
CD Doors is a locally-owned business with more than 15 years experience in the garage door repair service. Within this time frame, CD Doors has installed thousands of overhead doors throughout Dublin Ohio keeping up the curb appeal of homeowners. If your home in Dublin needs a garage door repair or replacement, then call CD Doors and we will be happy to be of service!
Garage Door wear and tear in Dublin Ohio
We know how wear and tear on even the the most well built overhead doors is mostly unavoidable due to weather, time and use. We are here to ensure your doors are secure, working properly and looking great!
Experienced garage door repair in Dublin Ohio
Your experienced garage door technician can service many different makes, models and brands of garage doors. No matter what the issue, we can fix it! If you need a new garage door, then we can install it for you!
Residential and light commercial garage door repair in Dublin Ohio
The experts at CD Doors will make sure your garage door is working! We repair, fix and install all types of residential garage doors and openers from leading manufacturers. With our large inventory of parts we are able to fix any problem presented to us. Our garage door technicians can fix any automatic opener and garage door currently available in Dublin Ohio. CD Doors also performs some light commercial overhead door repair services in Dublin Ohio.
Affordable Garage Door Spring Repair Services in Dublin, Ohio
Are you tired of dealing with a malfunctioning garage door? Do you need reliable and affordable garage door spring repair services in Dublin, Ohio? Look no further than our team of experienced professionals!
At our garage door repair company, we understand the importance of having a fully functioning garage door, especially when it comes to the springs. That's why we offer fast and efficient spring repair services to get your garage door back up and running in no time.
Our team of technicians is fully licensed, insured, and trained to handle any garage door spring repair needs. We use only the highest quality replacement parts to ensure your garage door functions properly and safely. Our services are affordable, and we always provide transparent pricing upfront so that there are no surprises.
We take pride in our commitment to customer satisfaction and guarantee our workmanship. We are confident that you will be pleased with our service and that your garage door will function as good as new.
Don't let a broken garage door spring put a damper on your day. Contact us today to schedule an appointment for affordable garage door spring repair services in Dublin, Ohio.
Garage Door Brands
We sell garage doors and parts by Clopay, Haas and Door Link! We do it all at CD Doors. Our professionals can sell you a new garage door, a garage door accessory, install it or repair the overhead door you already have that has been damaged over time.
Schedule Service or Get a Quote
Schedule garage door repair in Dublin Ohio. Get a quote for installation or service in Dublin Ohio.
"*" indicates required fields
Find Out What Our Customers Have to Say about Our Garage Door Repair Services in Dublin, Ohio!
Proudly providing the best garage door service in Dublin, Ohio 43016 and 43017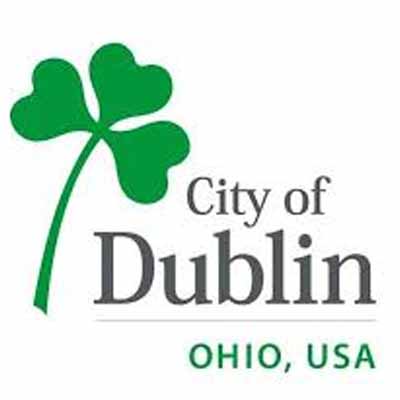 Call CD Doors for quality garage door repair and installation in Dublin, OH.
Garage Door Repair in Dublin Ohio
Average rating:
20 reviews
Jun 30, 2022
Best garage door repair in Dublin, OH
Had a broken spring on my husband's garage door. Called Chris (after checking his great online reviews) at 10:06am, and the door is fixed and he is gone at 11:20am - on a Saturday. He even installed a new garage door opener button for the other garage, as mine had gotten old and the plastic was slowly crumbling.

Gave me advice to lubricate the wheels and hinges on the doors quarterly to keep them running smoothly.
Excellent service. We will definitely be using his services again, if needed, in the future!
Thanks Chris!
Jun 30, 2022
Dublin Ohio's best garage door repair services!
Highly recommend! The owner, Chris, was very prompt, did an excellent job on a weird repair that we needed, and is extremely reasonably priced. We are going to have to have our door replaced at some point in the future and Chris will be the guy to do it for us. Thank you Chris!
Jun 30, 2022
Best garage door repair in Dublin, OH
Chris went out of his way tonight to help us get our car out of the garage until it is convenient for him to come and do the spring replacement. We appreciate the effort as we could not have done it without his knowledge.
Jun 30, 2022
Very satisfied garage door repair in Dublin, OH
Broken tension spring on my double garage door. Called Chris. Before the end of the call, Chris warned me, "Don't push the button again to open your garage door. You may burn out the motor. The tension spring is likely broken." Good advice. It was the tension spring. My wife heard it snap earlier but did not recognize the sound. Responded in 2 hrs. Replaced the spring. Very satisfied. Thanks Chris.
Jun 30, 2022
Highly rated garage door repair company in Dublin, OH
Chris was very friendly on the phone. He followed up with me when he had an opening to come sooner than originally thought. He did not try to up sell me and was very helpful to explain the issue and solution. I would highly recommend him without reservation! A++++++
Jun 30, 2022
Best Dublin, Ohio garage door repair services!
Chris did an exceptional job on replacing our broken spring. He showed up exactly when he said he would. He explained what he was going to do and the time it would take. He completed the work earlier than expected and even took the time to lubricate the rollers and spring of my 3rd car door.
Jun 30, 2022
5 Star garage door repair in Dublin, Ohio!
One of the sensors was failed for my garage door. CD doors replaced the entire cable and installed both sensors that matched my opener. They also went ahead and lubricated the rail and the door as part of their service. Completed fast and excellent service.
Jun 30, 2022
Best garage door repair in Dublin, OH
We had one of the springs on our garage door break and called Chris at CD Doors. Even though we had another company's sticker on our door and opener, we liked what we read online about CD Doors. They are a local company, and we really like to support local businesses.

We left a message and Chris called us back promptly and was able to schedule a visit the very next morning if we wanted, which we did. He was prompt, the replacement was explained thoroughly and he was a pleasure to work with. My wife and I highly recommend CD Doors for any garage door repairs.
Jun 30, 2022
5 Star Dublin, Ohio garage door repair
5 stars only bc I couldn't do 6. First and foremost, I called the number and Chris picked up the phone immediately. Didn't go to a scheduler, or voicemail, went right to the guy who fixed my door.

Secondly, his communication was top notch. Calls and texts, keeping me in the loop on everything leading up to my repair.

Lastly, I went in to this wanting a brand new fancy smart home garage door motor. Which was the high price route. He came to my house and explained that he could repair my current system and get it running great for FAR cheaper. He could have easily taken the money and installed the new technology, but he wanted to help me save money first.
Jun 30, 2022
Best garage door repair in Dublin, Ohio
Amazing experience! Chris literally offered to come out the next day to fix our garage battery and springs. By far exceeded my expectations and completed high quality, professional work. He was a great guy and I will be using CD Doors to replace my entire garage door in the future. Highly recommend!!!