Garage Door Repair in Blacklick, Ohio 43004
About CD Doors
Chris Diem is the owner of CD Doors. He began subcontracting for large reputable garage door companies in Central Ohio. His dedication and experience in garage door repair and installation is unequaled. Chis has learned from the best of the best in the industry when it comes to garage door service and customer satisfaction.
CD Doors proudly serves Blacklick, Ohio and the surrounding areas. We are happy to provide the best and affordable garage door service in the industry. If your garage door is broken, then we will be happy to fix it! If you are looking for a new garage door system, then we will be pleased to install it! As expert garage door technicians, we promise you the best and reliable service!
We will repair all types of garage doors, solve any mechanic problem in your garage door, fix garage door openers, replace springs or put your garage door back on track!
Need Garage Door Service In Blacklick, OH?
CD Door is your all-time source for local Blacklick Garage Door Repair Services!
We install and repair beautiful garage doors in Blacklick, Ohio! Contact us now for experienced garage door service you can rely on!
Do you have a question about garage door repair? Do you need a new garage door installation? We can help!
Garage Door Parts - Blacklick, Ohio
We repair and replace all garage door parts in Blacklick Ohio!
Safety Eye Beams
Balance Door
Rollers
Shaft
Cables
Springs
Safety Cables
Pulley
Drums
Center Bearing
End Bearings
Tracks
Forks
Hinges
Spring Anchor
Safety Reverse
Garage Door Opener
Expert garage door service in Blacklick, Ohio
CD Doors is a locally-owned business with more than 15 years experience in the garage door repair service. Within this time frame, CD Doors has installed thousands of overhead doors throughout Blacklick, Ohio keeping up the curb appeal of homeowners. If your home in Blacklickneeds a garage door repair or replacement, then call CD Doors and we will be happy to be of service!
Garage Door wear and tear in Blacklick, Ohio
We know how wear and tear on even the the most well built overhead doors is mostly unavoidable due to weather, time and use. We are here to ensure your doors are secure, working properly and looking great!
Experienced garage door repair in Blacklick Ohio
Your experienced garage door technician can service many different makes, models and brands of garage doors. No matter what the issue, we can fix it! If you need a new garage door, then we can install it for you!
Residential and light commercial garage door repair in Blacklick Ohio
The experts at CD Doors will make sure your garage door is working! We repair, fix and install all types of residential garage doors and openers from leading manufacturers. With our large inventory of parts we are able to fix any problem presented to us. Our garage door technicians can fix any automatic opener and garage door currently available in Blacklick Ohio. CD Doors also performs some light commercial overhead door repair services in Blacklick Ohio.
Garage Door Brands
We sell garage doors and parts by Clopay, Haas and Door Link! We do it all at CD Doors. Our professionals can sell you a new garage door, a garage door accessory, install it or repair the overhead door you already have that has been damaged over time.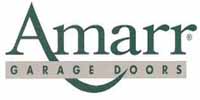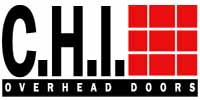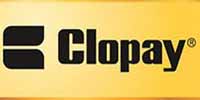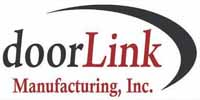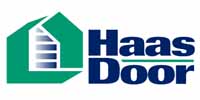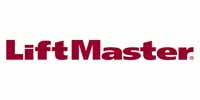 Schedule Service or Get a Quote
Schedule garage door repair in Blacklick, Ohio. Get a quote for installation or service in Blacklick Ohio.
"*" indicates required fields
Find Out What Our Customers Have to Say about Our Garage Door Repair Services in Blacklick, Ohio!
We proudly provide garage door sales and repair services to Blacklick, Ohio 43004
Call CD Doors for quality garage door repair and installation in Blacklick, OH.
Garage Door Repair in Blacklick, Ohio
Average rating:
0 reviews
Garage Door Repair in Blacklick, Ohio
Average rating:
0 reviews