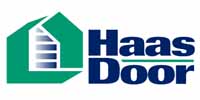 We Fix Haas Garage Doors in Columbus, Ohio!
At CD Doors we pride ourselves on providing the highest quality service and repair for all types of Hass garage doors, openers and related hardware. We are the Columbus professionals that you can trust to provide you with our experience and expertise when it comes to any type of garage door work.
Haas garage doors are designed to compliment your home, not just in terms of aesthetics, but also in terms of overall quality and functionality. The highest level of craftsmanship goes into every detail and we back them up with a strong commitment to service and support.
CD Doors is your local, family owned and operated business in Columbus, Ohio. We provide the best service possible and the highest quality materials to help keep your garage door in top working order. Whether you are looking to install a new garage door or need repair or maintenance services, CD Doors is here for you. To schedule an appointment please contact CD Doors directly using the form below.
"*" indicates required fields
Haas Doors. Quality People. Quality Garage Doors.
Haas garage doors is located in Northwest Ohio. Haas only hires quality people driven to produce quality garage doors. Haas carefully craft locally sourced materials to create products to use in homes and businesses throughout North America and the world.
Haas allows you to select your favorite from eight different product lines in a range of sizes, thicknesses, surface treatments, colors, windows and options. As garage door specialists, Haas doors' claim to fame is building a garage door that fits your vision, performance requirements and your budget.