Garage Door Repair in Columbus Ohio
About CD Doors
Chris Diem is the owner of CD Doors. He began subcontracting for large reputable garage door companies in Central Ohio. His dedication and experience in garage door repair and installation is unequaled. Chis has learned from the best of the best in the industry when it comes to garage door service and customer satisfaction.
CD Doors proudly serves Columbus Ohio and the surrounding areas. We are happy to provide the best and affordable garage door service in the industry. If your garage door is broken, then we will be happy to fix it! If you are looking for a new garage door system, then we will be pleased to install it! As expert garage door technicians, we promise you the best and reliable service!
We will repair all types of garage doors, solve any mechanic problem in your garage door, fix garage door openers, replace springs or put your garage door back on track!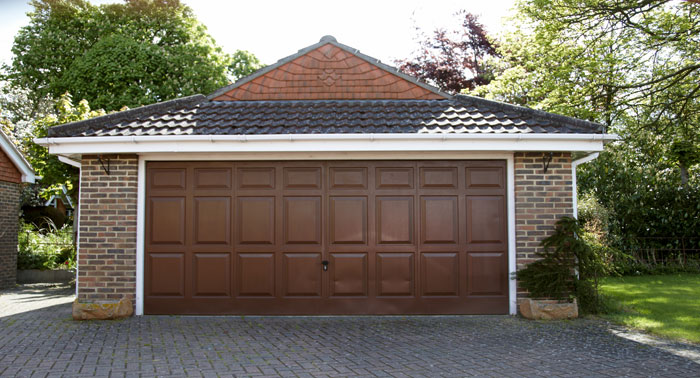 Need Garage Door Service In Columbus, OH?
CD Door is your all-time source for local Columbus Garage Door Repair Services!
We install and repair beautiful garage doors in Columbus, Ohio! Contact us now for experienced garage door service you can rely on!
Do you have a question about garage door repair? Do you need a new garage door installation? We can help!
Garage Door Parts - Columbus Ohio
We repair and replace all garage door parts in Columbus Ohio!
Safety Eye Beams
Balance Door
Rollers
Shaft
Cables
Springs
Safety Cables
Pulley
Drums
Center Bearing
End Bearings
Tracks
Forks
Hinges
Spring Anchor
Safety Reverse
Garage Door Opener
Expert garage door service in Columbus Ohio
CD Doors is a locally-owned business with more than 15 years experience in the garage door repair service. Within this time frame, CD Doors has installed thousands of overhead doors throughout Columbus Ohio keeping up the curb appeal of homeowners. If your home in Columbus needs a garage door repair or replacement, then call CD Doors and we will be happy to be of service!
Garage Door wear and tear in Columbus Ohio
We know how wear and tear on even the the most well built overhead doors is mostly unavoidable due to weather, time and use. We are here to ensure your doors are secure, working properly and looking great!
Experienced garage door repair in Columbus Ohio
Your experienced garage door technician can service many different makes, models and brands of garage doors. No matter what the issue, we can fix it! If you need a new garage door, then we can install it for you!
Residential and light commercial garage door repair in Columbus Ohio
The experts at CD Doors will make sure your garage door is working! We repair, fix and install all types of residential garage doors and openers from leading manufacturers. With our large inventory of parts we are able to fix any problem presented to us. Our garage door technicians can fix any automatic opener and garage door currently available in Columbus Ohio. CD Doors also performs some light commercial overhead door repair services in Columbus Ohio.
Garage Door Brands
We sell garage doors and parts by Clopay, Haas and Door Link! We do it all at CD Doors. Our professionals can sell you a new garage door, a garage door accessory, install it or repair the overhead door you already have that has been damaged over time.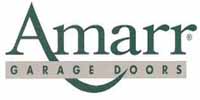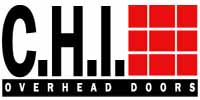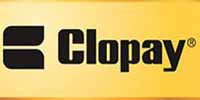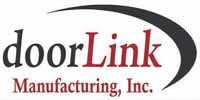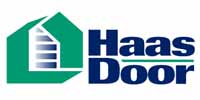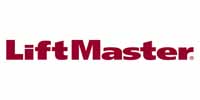 Schedule Service or Get a Quote
Schedule garage door repair in Columbus Ohio. Get a quote for installation or service in Columbus Ohio.
Find Out What Our Customers Have to Say about Our Garage Door Repair Services in Columbus, Ohio!
Proudly providing the best garage door service in Columbus, Ohio 43002, 43004, 43016, 43017, 43026, 43035, 43054, 43065, 43068, 43081, 43082, 43085, 43109, 43110, 43119, 43123, 43125, 43137, 43147, 43201, 43202, 43203, 43204, 43205, 43206, 43207, 43209, 43210, 43211, 43212, 43213, 43214, 43215, 43217, 43219, 43220, 43221, 43222, 43223, 43224, 43227, 43228, 43229, 43230, 43231, 43232, 43235 and 43240.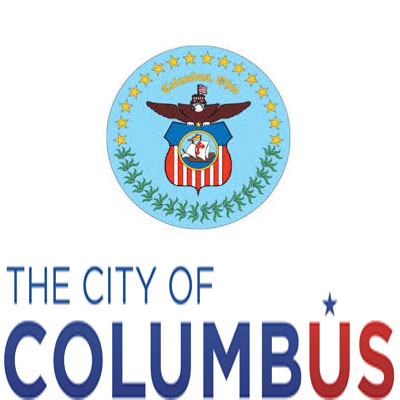 Call CD Doors for quality garage door repair and installation in Columbus, OH.
Garage Door Repair in Columbus Ohio
Average rating:
15 reviews
Jun 13, 2018
I recommend CD Doors in Columbus, Ohio!
Chris is our hero!! The springs on our garage door broke late in the day on the Friday prior to Christmas. We thought we would be without the use of our garage for nearly a week but Chris was willing to work late in order to replace the springs. He was extremely courteous, efficient, informative and affordable. We truly appreciate Chris going above and beyond to help us. We highly recommend CD Doors.
Jun 13, 2018
Thank you for the excellent garage door service!
Got detailed explanation of what went wrong, what are the options to fix and fair price. Due to urgency technician was flexible with timing. I would recommend this!
Jun 13, 2018
Thank you for the quick garage door service!
Chris was great. We had a spring break late on Thursday and he came Friday morning and had it fixed and working by Friday at 11:15. Great job and fair price.
Jun 1, 2018
If you need garage door service in Columbus, OH, then call CD Doors!
Chris was fast to respond, professional, and informative. He didn't push us to buy the most expensive option, either; he talked us through the high- and low-cost options to repair our door. Then after he installed our choice, he made sure to walk me through how to operate and program our new door opener. Will definitely call him if we need assistance in the future.
May 25, 2018
Super fast garage door repair service!
Great service. Had a spring break. Called in the morning and Chris had the garage door fixed by that afternoon.
Mar 28, 2018
Truly the very best garage door repair service!
Chris was awesome! Came out the same day I called. Super friendly, very professional and fair prices. We are planning on replacing our garage doors in the spring and plan on using his company. I highly recommend his services!
Feb 19, 2018
Best garage door repair service in Columbus, OH
I had called several garage door companies before talking with Chris at CD doors. This is the only company I talked to that I felt was upfront, honest and wanted my business. I have been in sales for about 20 years now and know how it works. There was no strong arm sales with him and he was very honest. He showed up when he said he would and did a great job. I will definitely be recommending his company.
Feb 1, 2018
Garage door service was the very best in Columbus, OH!
After the bitter cold temperatures the other week, I heard a loud bang after shutting the garage and thought my gutters fell off. They were still in tact, but my garage door wouldn't open more than four feet. I googled "garage door repair Westerville" and found several options. I called a few and they were not able to come check out the door right away and one that did come were trying to convince me that I needed a new motor & garage door. Chris with CD Doors picked up right away when I called and came out the next morning. He did not try to over sell me and showed me that the motor was fine and gave me options to either repair the old door or replace with a cost effective insulated door, while re-mounting the motor where it was supposed to be. I appreciated the honesty and knowledge about his craft. We decided not to put any money in the old door. Chris was out to install the new door within a week only took a few hours. The door looks great and I would highly recommend CD Doors!
Jan 14, 2018
Highly professional and prompt garage door service
Without hesitation I would recommend Chris for your Garage door needs. He was professional, prompt and a true craftsman at his trade, heck, he even answers his phone! From start to finish, this was the best experience I have ever had working with a contractor. Chris offers fair pricing, hometown, old school customer service, quality craftsmanship and experience second to none. Thank you Chris!
Nov 15, 2017
Be sure to call CD Doors for garage door service in Columbus, Ohio!
Chris did a great job fixing our garage door by replacing the spring and sensor for a reasonable price on a Saturday! Highly recommend!