Garage Door Repair
CD Doors is here to help you when you have a problem with your garage door. We provide dependable and convenient garage door repair service throughout Columbus, Ohio. CD Doors will be there when you need us the most. With decades of garage door repair experience under our belt, CD Doors will never fails to fix a garage door and we do it better than anyone else in the industry!
Chris Diem is the owner of CD Doors. He began subcontracting for large reputable garage door companies in Central Ohio. His dedication and experience in garage door repair and installation is unequaled. Chis has learned from the best of the best in the industry when it comes to garage door service and customer satisfaction. As a garage door repair enthusiast, his passion and knowledge of garage door repair exceeds the competition. At CD Doors, we always offer honest and fair pricing for your garage door repair service!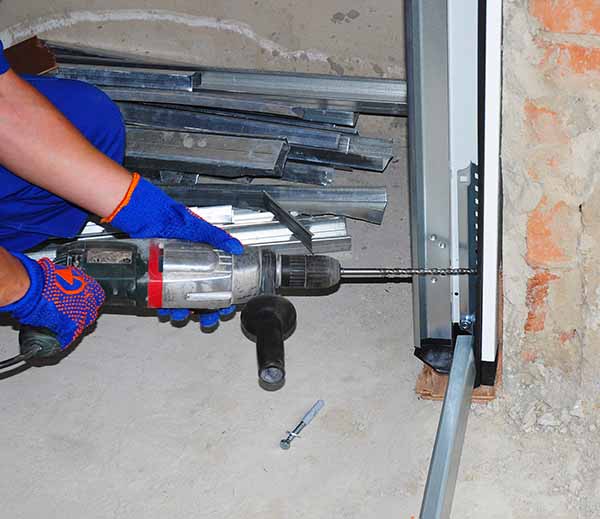 Garage Door Repair Reviews
Garage Door Repair
Average rating:
5 reviews
Aug 16, 2018
Very helpful with my garage door repair
Chris was awesome and very helpful. He didn't try to violate me with the price either. Very reasonable and a pleasure to do business with. Highly recommended!!!!
Christopher Aaron via Google
Aug 16, 2018
Highly recommended garage door spring repair
CD Doors was great to work with. I had my tension springs replaced and switched from a chain driven lift to a belt driven one. CD's knowledge, speed, and great pricing can't be beat. I would not hesitate to call him again for any of my garage door service needs and highly recommend him.
Jeffery Lookabaugh via Google
Aug 16, 2018
Professional and informative garage door repair service!
Chris was fast to respond, professional, and informative. He didn't push us to buy the most expensive option, either; he talked us through the high- and low-cost options to repair our door. Then after he installed our choice, he made sure to walk me through how to operate and program our new door opener. Will definitely call him if we need assistance in the future.
Aug 16, 2018
Great price on my garage door repair!
Chris did an amazing job! Great service, great price, great communication, an overall wonderful experience. Would definitely recommend!!
Aug 16, 2018
Highly recommended garage door repair service !
After a power outage and having to manually closing my garage door, I was unable to get it locked back on the cable. I called Chris at CD Doors and he came out the next day. Chris is the owner and was very friendly over the phone. In about 10 minutes, he not only fixed my door, but oiled the hinges and secured a loose metal piece on the door. He also found that the motor was barely secured to the ceiling and close to falling (!!) and secured it as well. He only charged me an $80 service fee, which I would have paid anyways just to have him come out and assess my door; he didn't charge extra for any of the other work he did. I highly recommend him!